Event details
Sustainable recovery from the COVID-19 pandemic requires availability of medical technologies in all countries. To date, inequity in access continues. The interface of intellectual property and promotion of public health is central to this question. This session is a follow-up to the South Centre's 2021 WTO Public Forum working session, which kick-started a discussion on the future of the TRIPS Agreement after the Covid-19 pandemic.
This session will bring together various stakeholders to discuss whether a reform of the TRIPS Agreement and/or authoritative interpretations of some its key provisions are needed, having in view the proposals made in response to a request for a waiver for the Covid-19 pandemic and other possible public-health oriented solutions. What are the existing limitations and opportunities within the current framework? What further actions could be taken under the WTO rules in order to promote access to medical technologies for a sustainable and equitable future?
Moderator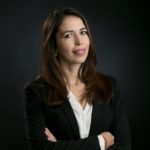 Viviana Muñoz – Coordinator – Health, Intellectual Property and Biodiversity Programme, South Centre, South Centre
Dr. Muñoz-Tellez is a muti-disciplinary policy expert in the area of public health and intellectual property and innovation. She holds a Masters in Development Management from the London School of Economics and a PhD in management of technology from EPFL, Lausanne.
Discussants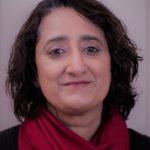 Fatima Hassan – Founder and Director, Health Justice Initiative, South Africa
Fatima Hassan is a human rights lawyer and social justice activist and the founder of the HJI based in South Africa. She is the recipient of the 2022 Calgary Peace Prize.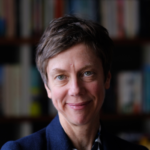 Anne Orford – Melbourne Laureate Professor Michael D Kirby Professor of International Law, University of Melbourne
Anne Orford is Melbourne Laureate Professor and Michael D Kirby Chair of International Law at Melbourne Law School, and Visiting Professor of Law and John Harvey Gregory Lecturer on World Organization at Harvard Law School. She researches and teaches in the areas of international law, international dispute settlement, international economic law, and climate change. Her most recent book is International Law and the Politics of History (Cambridge University Press, 2021).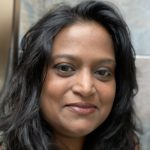 Siva Thambisetty – Associate Professor of Law, London School of Economics (LSE)
Siva Thambisetty is an Associate Professor of law at the Law School, London School of Economics and Political Science. She researchers and teaches intellectual property law, international and comparative patent law, emerging technologies and the use and international circulation of genetic resources. Her recent policy work includes participation in the Biodiversity Beyond National Jurisdiction (Oceans) Treaty negotiations and equitable access to Covid-19 vaccines.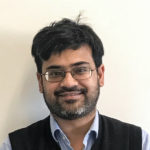 Nirmalya Syam – Senior Programme Officer – Health, Intellectual Property and Biodiversity Programme, South Centre
Mr. Syam has more than 10 years' experience on issues related to IPRs and access to medicines. He holds a bachelor's degree in law (LL.B) from the University of Calcutta and a master's degree (M.Phil.) in international law from Jawaharlal Nehru University, New Delhi.
Image gallery of the event